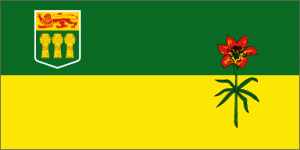 In searching for players to skate on Team SASKATCHEWAN, I figured it would be a team of grinders with a little talent thrown in. I think the forward group is solid if not spectacular, but I was disappointed that we didn't have a puck mover ready to jump in to the lineup. A couple of younger players (Brendan Mikkelson for one) seem close, but not quite ready for prime-time. That said, please enjoy Team Green.
Coach: Mike Babcock
Goalies:
1. Cam Ward
2. Josh Harding
3. Dan Ellis
Defence:
1. Brendan Witt
2. Robyn Regeher
3. Nick Schultz
4. Luke Schenn
5. Wade Redden
6. Brett Clark
7. Ryan Parent
Forwards:
1. Ryan Getzlaf
2. Scott Hartnell
3. Colby Armstrong
4. Chris Kunitz
5. Patrick Marleau
6. Brenden Morrow
7. Curtis Glencross
8. Jarret Stoll
9. Travis Moen
10. Byron Bitz
11. Boyd Gordon
12. Brooks Laich
13. Blake Comeau
Like I said earlier, a pretty solid lineup despite a lack of flash. Its pretty tough to argue with the head coach selection, so I won't. The goaltending is sound, with Ward entrenched as the starter and two capable backups. I listed Harding as the #2 because I feel has a great deal of potential and will shine as a starter, when he gets the chance.
Defensively, I have them lined up as follows:
Schultz-Regehr
Witt-Schenn
Redden-Clark
I have Ryan Parent as the 7th man though there were any number of good choices, ranging from Cory Sarich to Brendan Mikkelson to old warhorse Jamie Heward. The Top 4 are basically all shut down type defenders, with limited puck moving skill. Redden is on the third pairing because I feel he has lost a step, and Clark is responsible enough to babysit. I would envision Redden on the PP with basically any of the others, though perhaps Stoll would man a point given his heavy shot. The top 4 are all reliable penalty killers. No one in this group is going to put Bobby Orr to shame, but they should be tough to play against.
My lines are as follows:
Hartnell-Getzlaf-Armstrong
Kunitz-Marleau-Morrow
Glencross-Stoll-Moen
Bitz-Gordon-Laich
Blake Comeau is my 13th man, though there are several others who would have fit the bill (Ryan Bayda, Peter Schaefer, Jeremy Williams et al.) I took Comeau because of his skating. As with the defence, this is basically a lunch bucket outfit once you get passed Getzlaf and Marleau. I have the first line set up as an outscorer line. I feel that they are defensively sound and can likely put up some points. The wingers are a nice, robust compliment to Getzlaf's style, and they should be able to hold their own. Line 2 is basically a carbon copy of line 1, with a skilled centre playing between two rough and tumble wingers with offensive upside. The third line is all sandpaper, a line to keep other teams top scorers in check and one that might provide a few goals in a pinch. I used my younger guys on the 4th line to provide some energy. All are capable of playing a variety of styles, and their presence would likely be needed as Team Sask strikes me as a squad that would have to roll 4 to be effective.
Note: I realize the Robyn Regehr was born in Brazil, but I have claimed him for Team Saskatchewan all the same. Despite being born where this is the norm:
Who could resist this on a cold winter's night?: