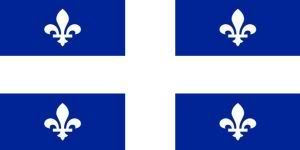 Here is my submisson for "Team Quebec".  Who knows, maybe someday if Quebec separates this team will actually have to take to the ice.  Overall, goalies were the easiest pick as the three selected could very well be the three that will be representing Canada.  The forwards include a nice blend of speed and finesse, and the defense leaves much to be desired.
Coach: Jacques Martin
Goaltenders:
1. Martin Brodeur
2. Marc-Andre Fleury
3. Roberto Luongo
Defense:
1. Francois Beauchemin
2. Kristopher Letang
3. Stephane Robidas
4. Marc-Edouard Vlasic
5. Marc-Andre Bergeron
6. Denis Gauthier
7. Philippe Boucher
Forwards:
1. Patrice Bergeron
2. Steve Bernier
3. Pierre-Marc Bouchard
4. Derick Brassard
5. Daniel Briere
6. Alexandre Burrows
7. J.P. Dumont
8. Simon Gagne
9. Vincent Lecavalier
10. Mike Ribeiro
11. Martin St. Louis
12. Alex Tanguay
13. Antoine Vermette
The starting job is Brodeur's to lose, with Bobby Lu waiting in the wings.
As for on D….Defense is the area that may have trouble.  You know you aren't in good shape when I had to think long and hard if Patrice Brisebois should have been included.  D pairings are as follows:
Francois Beauchemin – Marc-Edouard Vlasic
Kristopher Letang – Stephane Robidas
Marc-Andre Bergeron – Denis Gauthier
I have Philippe Boucher as the 7th D.  In each pairing, I tried to pair one of the offensively inclined defenseman with a stay-at-home blueliner.
The forward lines break down as follows:
Simon Gagne – Patrice Bergeron – J.P. Dumont
Alex Tanguay – Vincent Lecavalier – Martin St. Louis
Pierre-Marc Bouchard – Daniel Briere – Mike Ribeiro
Alexandre Burrows – Antoine Vermette – Steve Bernier
I have Derick Brassard as the 13th forward.  An influx of centres caused a few to play wing, but overall this is a strong group.  All of these forwards are great skaters, and I especially like the checking line that can be assembled.  One problem may be the lack of physical forwards available.  Aside from Burrows and Bernier, this is a soft bunch.  I don't see Bergeron flying into the corners at full speed any time soon.  Note that I omitted both Jason Pominville and Paul Stastny.  Stastny is as Slovakian as they come yet plays for the U.S., while Pominville also pulls an Adam Deadmarsh/Brett Hull and plays for the US of A internationally.