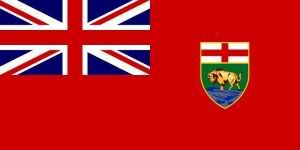 Coaches (the strength of team):
Going with a two headed coaching monster to make up for the inexperience of the players. Andy Murray and Barry Trotz will stress discipline and ensure their players are responsible for their on ice actions.  
Andy Murray & Barry Trotz
Goalies:
Team Manitoba will be woefully inexperienced and nowhere is that more evident then between the pipes. Will Chet Pickard's World Junior success translate into more success at a higher level? His youth is to his detriment which is why we have lured Eddie Belfour out of wherever he is to serve as his mentor and number three goalie.  
Chet Pickard, Brent Krahn,  Ed Belfour
Defensemen:
The dual Blackhawks on the backend are a respectable number one combination, but from there the talent level drops off dramatically. The 3rd pairing of Hnidy and Exelby better hope for a loose interpretation of the rules, as it is likely they will have to hold, hook, and hope their way to success.
Cam Barker & Duncan Keith
Bryce Salvador & Ian White
Shane Hnidy & Garnett Exelby
Duvie Westcott
Forwards:
The lack of depth for Team Manitoba forwards is evident when trying to assemble potential line combinations. It's slim pickings, as anytime Jordin Tootoo is playing 2nd line minutes you are in trouble. We are going to ride Toews into the ground, as he will log double shifting minutes every game. Hey, if the guy can score on multiple overtime shoot-outs, might as well keep him on the ice as much as possible.
C Jonathan Toews, LW Alex Steen & RW Dustin Penner
C Travis Zajac, LW Derek Meech & RW Jordin Tootoo
C Tyler Arnason, LW Jody Shelley & RW Aaron Asham
C Jonathan Toews (double shifting), LW Brady Murray, & RW Colton Orr