To kick off our Provincial (and State) Olympic team series, we give you Team British Columbia. I was slightly surprised at the lack of forward depth from Canada's left coast, but the team should be solid defensively. If you have any additions or if you think I am way off, lets hear it in the comments.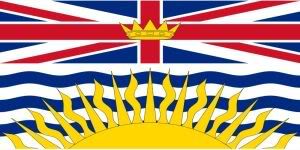 Coach– Tom Renney
Goaltenders:
1. Carey Price
2. Jason Labarbera
3. Wade Dubliewicz
Defence:
1. Shea Weber
2. Dan Hamhuis
3. Brent Seabrook
4. Eric Brewer
5. Willie Mitchell
6. Barret Jackman
7. Greg Zanon
Forwards:
1. Shawn Horcoff
2. Paul Kariya
3. Andrew Ladd
4. Rob Niedermayer
5. Milan Lucic
6. Mark Recchi
7. Kyle Turris
8. Chuck Kobasew
9. Colton Gillies
10. Brett McLean
11. Troy Brouwer
12. Ryan Craig
13. Brendan Morrison
I have Carey Price as my starter, albeit with a short lease. My defensive pairings are as follows:
Weber-Hamhuis
Seabrook-Brewer
Jackman-Mitchell
This set up gives three pretty solid pairings, with some puck moving potential and a pure shut down pair at the bottom.  The top 4 are all able to play on the powerplay, with Weber perhaps double shifting in place of Brewer while Jackman and Mitchell handle the bulk of the penalty killing time.
Up front, I have brought along Brendan Morrison for insurance, and my lines are as follows:
Kariya-Horcoff-Lucic
Ladd-Turris-Recchi
Gillies-Niedermayer-Craig
Kobasew-McLean-Brouwer
The first line is a tough minutes line, which might not set the world on fire, but it won't hurt you either. Line 2 is for soft minutes against the other team's defensive liabilities. The third line is the de facto checking line, while line 4 is a mix of what is left over and can chip in offensively. I left Morrison out of the starters because he has lost a step, but could adequately step into any of the four lines in the event of an injury.