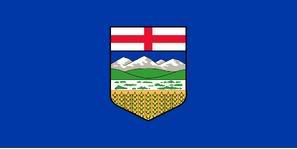 Looking at team Alberta, the first thing I noticed, was depth at defence.  When you have to bump Mike Green down to 3rd pairing, you know you've got depth.
Coach– Ken Hitchcock
Goaltenders:
1. Chris Osgood
2. Chris Mason
3. Alex Auld
Defence:
1. Scott Niedermayer
2. Dion Phaneuf
3. Brad Stuart
4. Jay Bouwmeester
5. Mike Green
6. Derek Morris
7. Sheldon Souray
Left off list:  Darryl Sydor, Chris Phillips, Brent Sopel.
Forwards:
1. Jarome Iginla
2. Ray Whitney
3. Ryan Smyth
4. Shane Doan
5. Daymond Langkow
6. Joffrey Lupul
7. Dean McAmmond
8. Mike Comrie
9. Trent Hunter
10. Kyle Calder
11. Steve Reinprecht
12. Jason Chimera
13. Fernando Pisani
Left off list:  Scottie Upshall, Devin Setoguchi, Rene Bourque, Darcy Tucker
Line Combos:
I have my man from the D, Chris Osgood, and all his Stanley Cups as my starter.
My defensive pairings are as follows:
Bouwmeester-Phaneuf
Niedermayer-Stuart
Green-Souray
This is just an all-star list of defenceman.  Only problem is they are all mostly left handed shots.  Some would probably put Green on the 2nd unit over Stuart, but since this is my list, and after watching many, many Wings games, I'm putting "my boy" Stuart on the 2nd unit.  And seriously, anyone who can hit like this or this deserves respect.

Up front, I have brought along Fernando Pisani as my insurance, and my lines are as follows:
Whitney-Langkow-Iginla
Smyth-McAmmond-Doan
Calder-Comrie-Lupul
Chimera-Reinprecht-Hunter
Line 1:  Seems like a no-brainer to keep Jerome with his current center Daymond Langkow.  Whitney would be there to pop in any rebounds.
Line 2:  Does anyone think you'd have a harder working line then with Smyth, McAmmond and Doan?  I don't think so.  Responsible at both ends of the ice.
Line 3:  The guy with the largest palindrome last name in Flyers history can put some pucks in the net while the rest of the line plugs away.
Line 4:  Hunter is one of the best (the best Jerry, the best) penalty killers on the Islanders with a big physical presence.  Decent shut down line who could pop in an occassional goal.